CAN YOU IMAGINE NOT HAVING TO WAX AGAIN?
WITH OUR TRILASER TECHNOLOGY
WHAT IS TRI-LASER HAIR REMOVAL?
It is a specialized medical procedure that DEFINITELY removes unwanted excess hair from any part of the body. It can be applied to both women and men, providing long-lasting and risk-free results. It is the best technology in laser hair removal that exists today worldwide since it is the evolution (or modernization) of the lasers that existed before. It's the combination of Alexandrite laser + diode + Neodimio yag, acting at 3 depths at the same time through the same hand piece, thus allowing a better coverage of the different phases of hair growth (there are 3 phases of hair growth) and achieving results never before achieved with other laser hair removal machines! It is important for you to know that we have more than 13 years of experience in LATAM and with this treatment. We have seen the advances with this technology and always offer the best to our patients. In our center the treatment is performed by trained professionals trained and our equipment has FDA approval.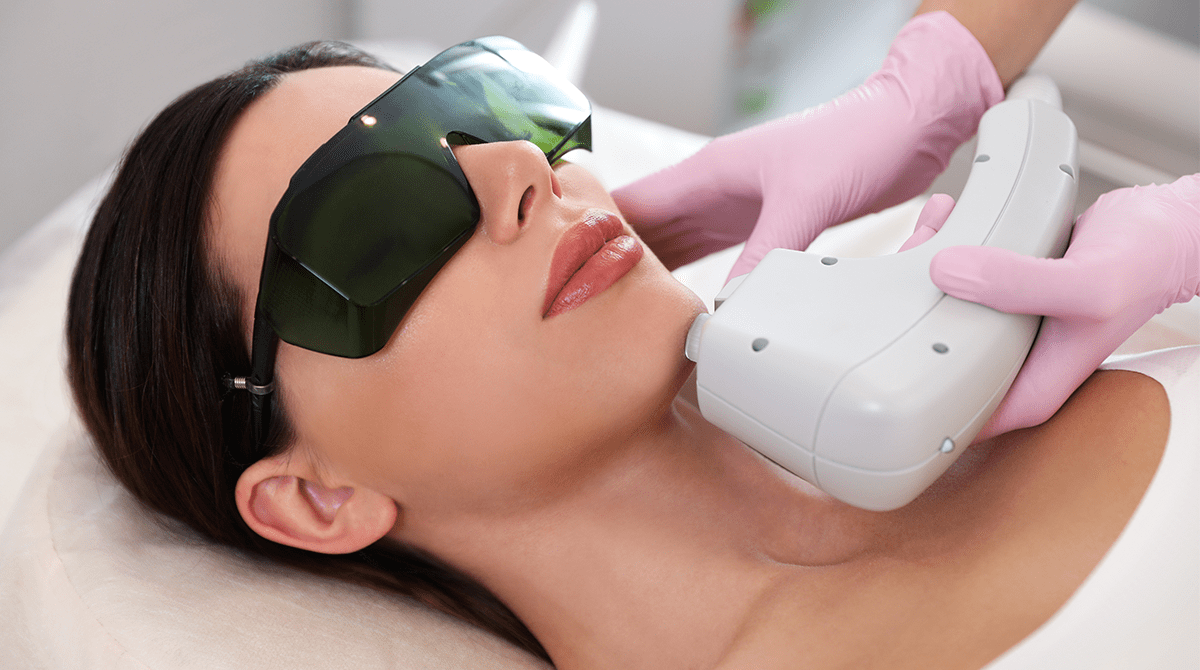 LASER HAIR REMOVAL TODAY IS CONSIDERED AS AN INVESTMENT THAT CAN SIGNIFICANTLY CHANGE YOUR LIFE FOR BOTH WOMEN AND MEN!
Why is it called TRI-LASER?
Because it is composed of 3 wavelengths (depths), it can act on all types of hair and skin color reducing risks that could damage the skin, as seen with out-dated technology in other spas. Below we explain in more detail the 3 different technologies:
Alexandrite: Excellent results on fine hair, fair skin and slightly pigmented hair (blonde).
Diode: Deep penetration capacity, it is ideal for areas of arms, legs and beard, it is very safe to treat dark and light skin.
Neodimio Yag: Is used for very dark skin and very hard and deep hair, ideal for men.
Our technology is PAINLESS, and this is very important for you to know because the old laser technologies and machines, found in other Spas, are painful (This is an important point to consider when selecting where to do your treatment).
When you have Tri Laser hair removal with us you will feel cold in the area with a combination of very mild heat and possibly small pin pricks (which may feel very mild or not at all).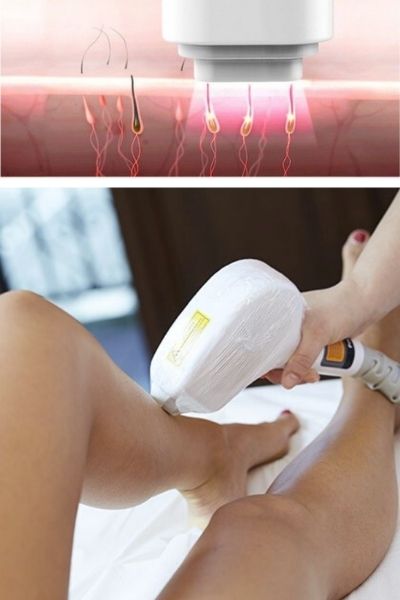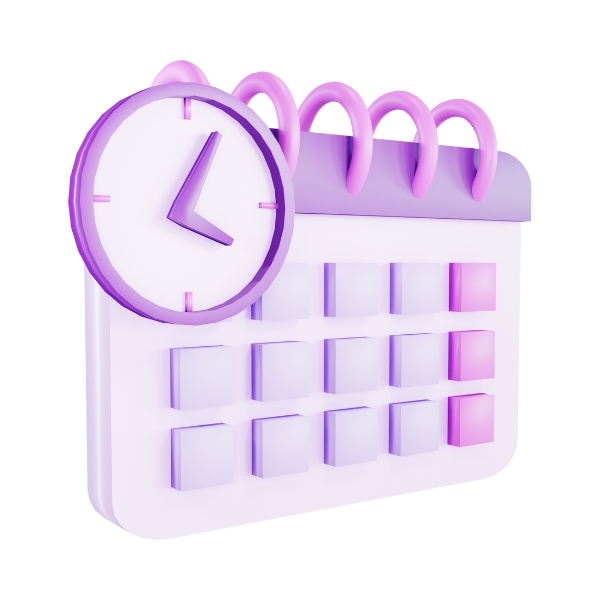 How many sessions are needed?
The number of sessions required with our technology is 6 (on average). After completing the 6 sessions, maintenance sessions are recommended every 3 to 6 months for the first 2 years and then once a year (may not be necessary as well).
The frequency and number of sessions will depend on the particular characteristics of each person: skin type and pigmentation, hair color and thickness, hormone status, gender (male or female) and age, as well as the area to be treated, since there are some areas where the hair root is deeper.
When should I have laser hair removal?
It can be done at any time of the year, but ideally at a time when you are not going to tan your skin.
Sessions are scheduled every 30 to 45 days, depending on the speed of hair growth, which together with the professional will be adapted to achieve the best results!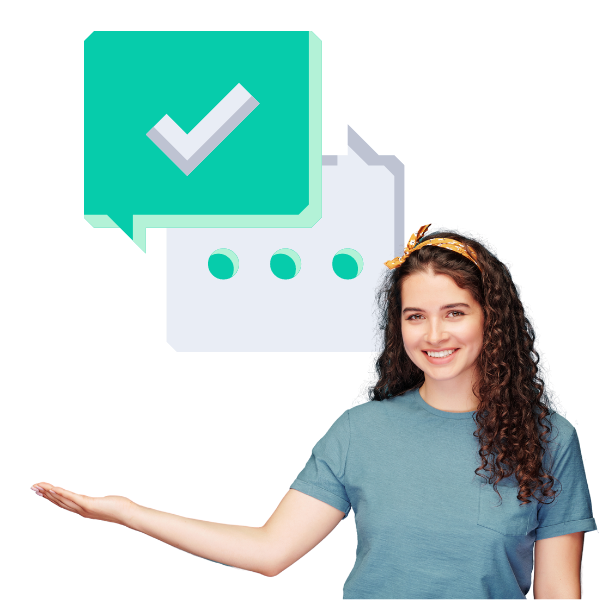 Areas that can be treated?
icon_check_alt iconSmall areas(S): Forehead – Frown – Cheeks – Chin – Upper lip – Sideburns – Nipples – Fingers – Toes – Navel line.
icon_check_alt iconMedium zones(M):Underarms – Bikini bottoms, Front neck – Back neck –Perianal area, Upper mid-arm – Lower mid-arm.
icon_check_alt icon(L): F ull Face- Lower Back – Upper Back – Abdomen – Full Brazilian – Full Arms – Upper Legs – Lower Legs – Shoulders – Chest.
icon_check_alt icon(XL): Full Legs- Full Back.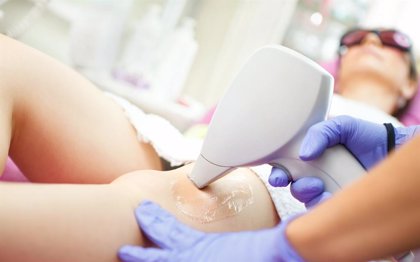 CONTRAINDICATIONS
It is not recommended for people with very dark or recently tanned skin, pregnant women, children under 9 years of age, epilepsy, fever, herpes simplex, infections in the area, varicose veins, blood coagulation problems, taking photosensitizing medications (the latter is a relative contraindication, that is, it can be done but using lower parameters, which could mean that you need more than 6 sessions to achieve the expected results).
ADVANTAGES OF LASER HAIR REMOVAL
1. It is a simple, safe, effective and definitive treatment in most cases in which the hair disappears almost completely in a few sessions.
2. It is suitable for both sexes and any age over 8 years old.
3. It can be applied to any area of the body and face
4. It can be applied on all skin types.
6. Does not damage the skin or its sebaceous or sweat glands.
7. It is not carcinogenic.
8. It does not cause malformations or anomalies in the fetus in case you are pregnant and do not know it while you have been undergoing laser hair removal treatment.
9. Solves skin problems such as "folliculitis" and "ingrown hairs".
10. Leaves skin smooth, soft and rejuvenated by the stimulating effect of light on collagen.
11. In women with hormonal problems, it is the best solution to reduce excess hair, preferable instead of hormonal medications.
Is Tri-Laser hair removal definitive?
YES, the hairs once burned never come out again.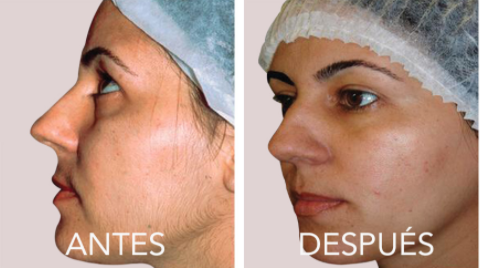 TESTIMONY SARA MILLER
At 34 years old I decided to have laser hair removal on my full face, full Brazilian, and underarms. Without a doubt, it is the best investment I have made in my life towards myself since now I have no hair in those areas, but above all I am grateful for not having to wax or shave with razors, which bothered me a lot. It hurt and my skin was always irritated. But now, I feel free and no longer get ingrown hairs. After having Tri-laser hair removal I no longer have those problems and I was able to see very good results from my first session. The best of all is that each session was PAINLESS!. Now I want to have Tri-laser hair removal in more areas of my body and of course in this same Clinic! 100% recommended.
TESTIMONIO DANIEL COLLINS
I congratulate this clinic for its quality of care and professionalism. I'm from Gilroy California and it's great that this technology has finally arrived to our city. The hairs on my back have always bothered me. They itched and generated accumulation of oil and pimples. Since I started with Tri-laser hair removal sessions, I have seen results, each session the hair was reduced in large quantities. Being a large area, I thought that the sessions would be very long and exhausting, but no, in just 30 minutes I was ready!