DISCOVER THE FULL POWER OF CARBOXYTHERAPY
WE MAKE IT REAL ok
REBUILDS AND OXYGENATES YOUR SKIN
WHAT DOES CARBOXYTHERAPY CONSIST OF?
CARBOXYTHERAPY consists of a non-surgical treatment to eliminate cellulite, stretch marks or localized fat. Painless injections of carbon dioxide under the skin stimulate cellular circulation, tissue oxygenation and the formation of collagen fibers.
This gas (carbon dioxide (CO2))has the characteristic of being non-toxic and when inoculated subcutaneously and intradermally it is eliminated by air. It does not produce an increase in arterial pressure or variations in the partial pressure of oxygen and CO2 at a systematic level.
One of its effects is the improvement in the circulation and oxygenation of tissues, generating greater supply of nutrients and oxygen, making it the ideal treatment for sequelae of thrombosis and dark circles under the eyes as this is caused by decreased blood circulation in the area of the lower eyelid.
It is also indicated to increase wound healing and to stimulate hair growth when there is hair loss, generating greater oxygenation and nutrition of the hair follicles.
The results are fast, comfortable and very effective.
It is indicated for the treatment of dark circles under the eyes, stretch marks, skin flaccidity, hair loss, localized fat, cellulite and fibrosis after liposuction.



¿


What is Carboxitherapy for?


?



This treatment has become a good alternative to liposuction for those who do not want to undergo surgery or general anesthesia. In addition, it is one of the most demanded treatments to combat cellulite of all degrees, reduce wrinkles and stretch marks.
Benefits:
Improves skin elasticity
Reduces cellulite or orange peel skin
Reduces localized fat
Combats stretch marks
Stimulation of collagen production
Reduces dark circles under the eyes
Improves the appearance of scars
Combat hair loss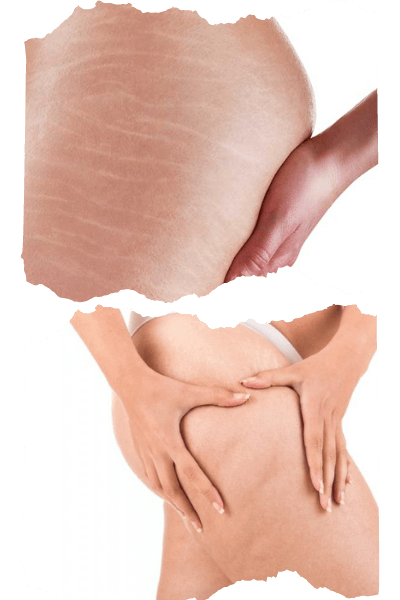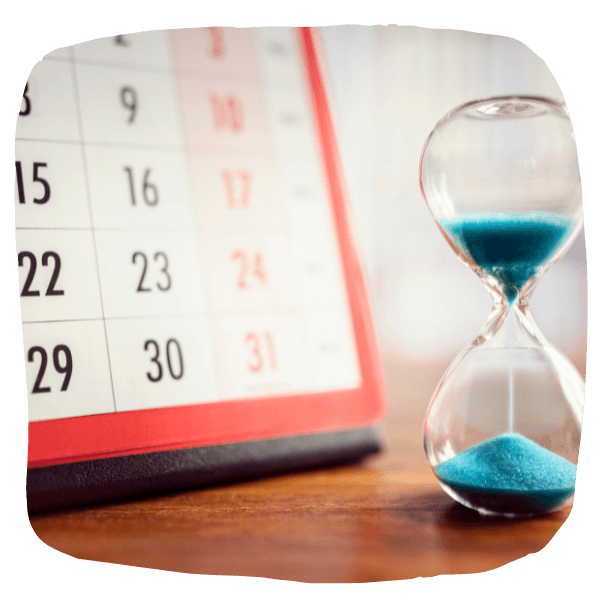 SEE YOU LATER STRETCH MARKS
Also known as one of the best treatments for stretch marks. The CO2 restructures skin tone by providing oxygen to the tissues, stimulating collagen production in the area. It also helps to prevent the appearance of new stretch marks and rejuvenate the skin.
In our clinic we mix carboxytherapy with other techniques to have better results depending on the type and amount of stretch marks.
The results of this treatment can last from 2 to 3 years, depending on the habits of each patient.
What are the effects of capillary carboxytherapy?
Increased blood velocity in the microcirculation.
Vasodilatation of the arteriole and metarteriole (VCSO).
Capillary vasodilation (VCSO).
Neoangiogenesis.
Effect

Bohr: by increasing the CO2 concentration, the affinity of hemoglobin for oxygen is reduced, which is more easily transferred to the tissues.
Increased blood supply to the hair follicles.
Promotes the formation and replacement of collagen and elastin.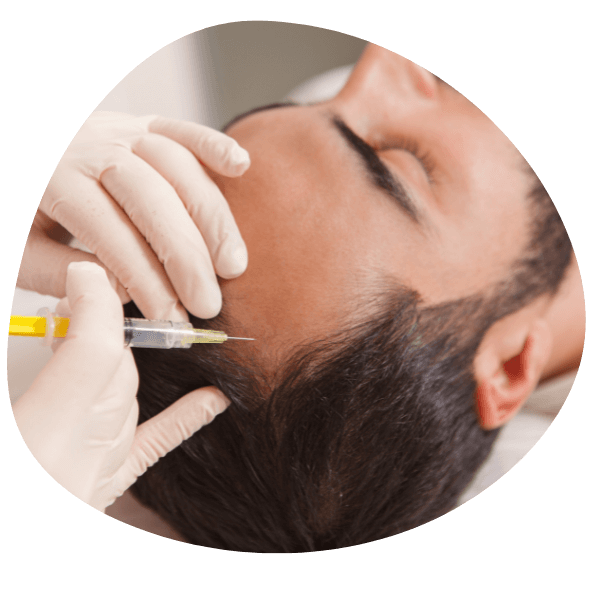 CONTRAINDICATIONS
Liver cirrhosis.
Acute myocardial infarction or recent myocardial infarction.

Unstable angina.

Congestive heart failure.

Localized infections.

Respiratory insufficiency.

Renal insufficiency
How many Carboxytherapy sessions are necessary to see results?
Each patient has a specific constitution and needs. With only one or two sessions results will hardly be noticeable results of the carboxytherapy. A minimum of 10 sessions2-3 times a week, to begin to see the effects of localized fat loss.
Treatment of dark circles under the eyes. First session and 6 sessions.